Ghosts Of Loliondo | Babu says he has no regrets over concoction [Part 2]
Dr. Ngugi Mathew Piero elaborates on chemical composition and medicinal property of theCarissa edulis that was used in Loliondo.
---
Study Reveals Three Traditional Vegetables that can Beat Obesity
Dr. Mathew Piero Ngugi's Msc (Biochemistry) student Kathryn Nderitu establishes that leaf extracts of cowpeas, pumpkins and amaranthus can reduce fats in mice models, an indication that they can be used to manage obesity. Read more on https://www.standardmedia.co.ke/kenya/article/2001253983/study-reveals-three-traditional-vegetables-that-can-beat-obesity
---
The Arrow Poison Plant is the Answer to Obesity and Memory Loss
In a PhD research done by Dr. Ngugi Mathew Piero's PhD (Wycliffe Arika), it was established the leaves of Fish Poison Bush or Gnidia glauca, which has also been traditionally used to treat indigestion, can treat memory loss and reduce weight faster than common conventional medicine.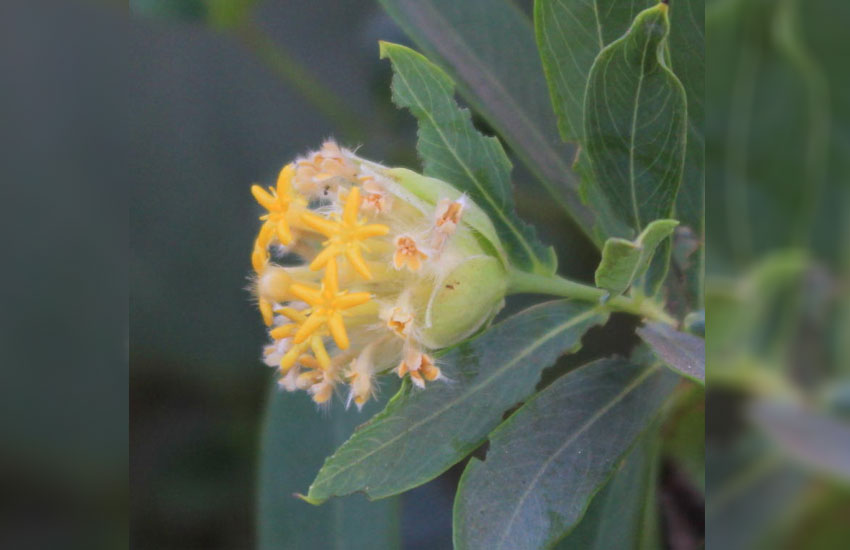 Read more on https://www.standardmedia.co.ke/evewoman/article/2001344775/health-the-arrow-poison-plant-is-the-answer-to-obesity
---
Kenya Universities' Call on GM Food Imports Ban to be Lifted, Promise to Diversify Voices Supporting Biotechnology
Dr. Ngugi Mathew Piero joins biotechnology scientists from Kenyan public universities – including Moi, Nairobi, Kenyatta and Jomo Kenyatta University of Agriculture and Technology (JKUAT) in lobbying Kenya Government authorities to lift ban on imports of Genetically Modified Organisms (GMOs).
The ban has affected research in genetic engineering and commercialization GMOs products in Kenya.
Read more on https://africaharvest.org/kenya-universities-call-on-gm-food-imports-ban-to-be-lifted-promise-to-diversify-voices-supporting-biotechnology/
---
A Visit to Leicestershire Police Department
Dr. Ngugi Mathew Piero, His PhD (Forensic Science) student, Jane Muinde and three officers from Kenya DCI (Fredrick Korir, Makutho Joel Mugambi and Saka Lilian Awino) visit Leicestershire Police Department and meet Chief Constable Gareth Morgan.
We had a chat on how United Kingdom conducts forensic investigations. Glad to learn that United Kingdom outsources forensic services from civilian companies and engages civilians to serve as Crime Scene Investigators (CSI).
Prof Lisa and Dr. John Wetton of University of Leicester along with their PhD student joined us
---
A Visit to Cellmark, Abingdon in UK
Dr. Ngugi Mathew Piero, Jane Muinde (PhD (Forensic Science) student), Dr. John Wetton, Prof. Mark Jobling (University of Leicester) and three officers from Kenya DCI (Fredrick Korir, Makutho Joel Mugambi and Saka Lilian Awino) visit Cellmark, Abingdon. Cellmark is one of the three Forensic Service Providersin the UK
We were happy to be taken through a tour of the company Forensic laboratory, presentation and discussion on the operation of forensic science in the UK by David Hartshorne, CEO of Cellmark
---
Phytomedicine, The Future of Medicine - PodCast
Our forefathers practiced fork medicine by using herbs and other remedies as therapy for treating and managing communicable and non-communicable diseases. This indigenous knowledge was handed down over the years and now millions of people rely on herbal medicine for the treatment of various infections. In this episode, Dr. Ngugi Mathew Piero, Ph.D., the Chairman Department of Biochemistry, Microbiology, and Biotechnology at the Kenyatta University, intrepidly divulges that the future of medicine is in herbal medicine. He cites initial successes in the use of phytomedicine; in destroying cancer cells in animal models, ameliorating the effect of neurological diseases, and prolonging exercise endurance among the aging population which may translate to longer living. WHO has supported innovations and the use of scientifically proven traditional medicine for the potential treatment of Covid-19.
Listen-in to the interview with the inside-out, back-to front Biochemist via the link
buzzsprout.com/1769985/8715318
---
A Talk on Career Choices
Dr. Mathew Piero Ngugi delivers a talk on career choices to young people as they plan and prepare to join tertiary learning institutions; Colleges, Technical Training Institutes, Polytechnics and Universities. https://drive.google.com/file/d/1xTC2rUMTwNHPBdQ29oW5_2eiaw7TEt6h/view?usp=drive_web
---